Customer Reviews
Write a Review
Ask a Question
06/10/2020
Nicole D.

United States
Love these products
I absolutely love these products! I am a cosmetic junkie and these are the best products I have ever used. Outside of needing a mascara, I don't think I will ever need to shop at a Ulta or a Sephora again.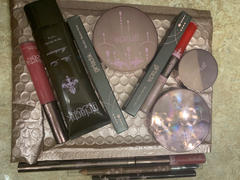 girlactik tinted moisturizer
I have been using this moisturizer for many years now and I love it. It applies smoothly and looks very natural. I have lots of wrinkles and it doesn't "cake" in the wrinkles!! Nice for us older ladies. I use other girlactik products as well and I really like them all. I also think they are fairly priced.
WAY Better than a BB or CC cream
This was the best product I've ever used as a makeup artist on myself or my clients. It stays on for .. overnight! My brides slept in this tinted moisturizer and woke up the next day with a bit of mascara fall out... but their makeup (this product) lasted all night. I've been using this on myself and my clients for over 10 years and I can't believe it's discontinued, it doesn't deep into wrinkles it glides above. I've brouht my tube to Sephora and other makeup stores here and in Europe to try to find simular- no go. Nothing compares. I don't know what to do. Why do companies always discontinue the best things? Maybe it was the best kept secret which in these cases are not good for sales. Worst news for me and many other makeup artists. Maybe if we all protest? Its a five (5) star product!!!! :-(